Procrastinator's Special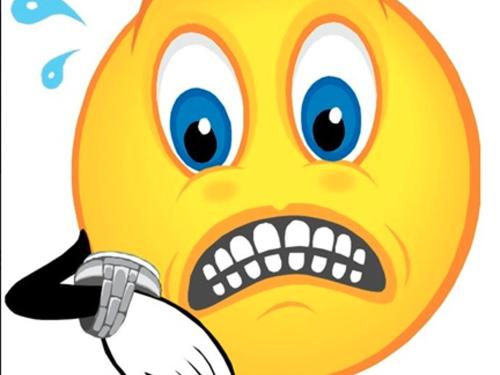 24 hours before check-in
Whatever the reason, if it's less than 24 hours before check-in, you can get rewarded for your procrastination IF we still have a room. 20% off on Sunday through Thursday and 10% off for Friday and Saturday (except holidays). Call us right now! 610-388-1435 (discount applied on only first two days of any stay)
Gift Certificates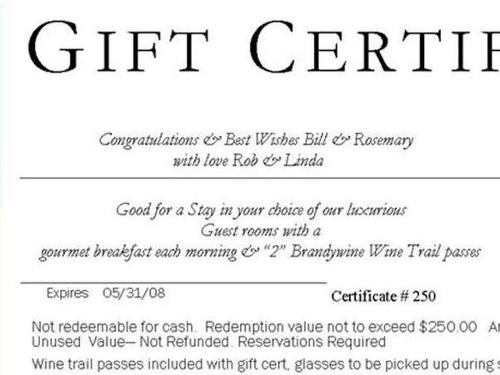 Printed on Photo Paper and mailed or emailed to you ASAP
Not sure of the best way to give a gift certificate? Give us a call. We'll walk you through a process using a fixed amount; a specific room; on a specific date; or we can even host them and bill your credit card the actual cost.
We print a large Gift Certificate (see above) on Photo Paper and attach a Picture Montage of the rooms so the recipient can see what you really just gave them as you hand it to them on the special day.
OR - LAST MINUTE?
We can do a PDF file, send it to you in minutes, and you can deliver it in your own way.