An advantage for our guests Longwood Garden Tickets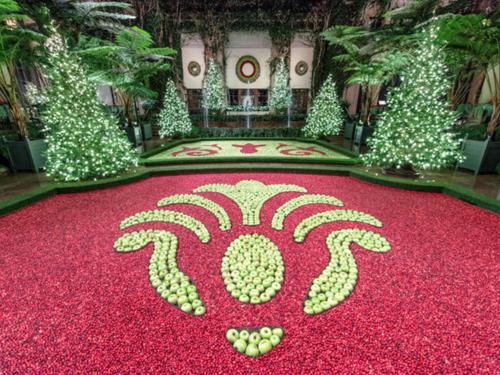 Tickets, even those bought online are timed,IE you can't just show up when you want to. So for many of our guests, timed tickets can be a real disappointment, if you're late.(traffic ?)
Longwood Gardens have set up a system where we can print, NON-TIMED tickets at the same prices as their timed regular tickets.
So you get a little flexibility in your planning.
For the Holiday season we run a promotion offering one or two free tickets for multiple night stays Sunday - Thursday.
For Friday and Saturday stays we offer tickets at a discount of a few dollars off when we have them.
CALL FOR DETAILS 610-388-1435
Brandywine River Museum, Winterthur, & Hagley Museum discount tickets are also sometimes available at the inn. On occasion we have other attraction tickets, as well, so please ask. 610-388-1435